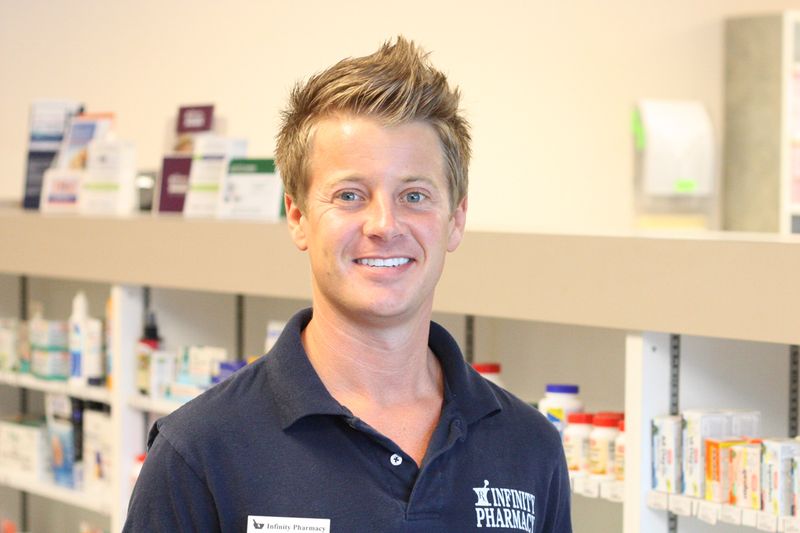 Zac Medley, PharmD 
With experience behind the counter dating back to 2003, Zac had always had an interest in people's health and wellbeing. He found himself in the Cookeville area because of his schooling at Tennessee Tech University at which time he fell in love with the town and always planned on settling in the area after graduating with a Doctor of Pharmacy degree from Mercer University.
When Zac isn't filling prescriptions, he enjoys exercising, running and staying fit and healthy. He also enjoys football and the occasional trip to the lake with friends. Go Vols!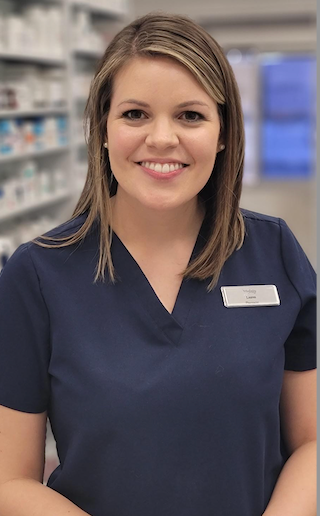 Lauren Gibson, PharmD
Lauren's passion for pharmacy began in April of 2007 when she was just a sophomore in high school. While working as a cashier at a local hometown pharmacy, she began to understand the health needs of the people she met daily. Within a couple of months, she knew that she wanted to become a pharmacist.
After attending Tennessee Tech University, she enrolled in pharmacy school at Samford University in Birmingham, Alabama. She ended up receiving a Doctor of Pharmacy degree and returned to Tennessee to make her home in beautiful Putnam County.
When Lauren is not filling prescriptions, she and her husband are watching ball games, exercising and enjoying time with their two dogs and two cats.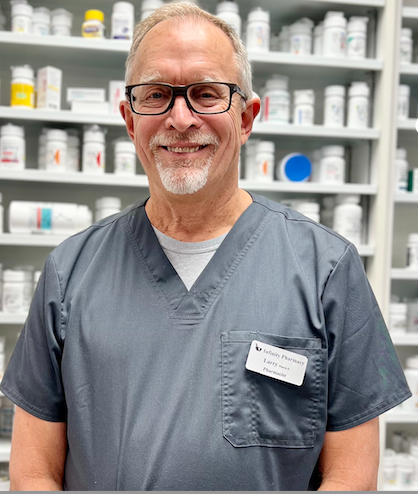 Larry Renaud, PharmD
Larry started as a pharmacy technician in his father's soda fountain pharmacy where he grew up in Vermont. He attended Ferris State University located in Big Rapids, Michigan. Now, with well over 40 years behind the counter, we are proud to have him serving Infinity Pharmacy customers. He is a multiple award-winning pharmacist, with several community service awards and has even been named Drug Topics Pharmacist of the Year!
Larry moved to Tennessee looking for country living similar to where he grew up in Vermont and he found it in the beautiful Upper Cumberland region.
Larry is also an avid pickle ball and tennis player. In his spare time he enjoys spending as much time as possible with his three daughters and eleven grandchildren.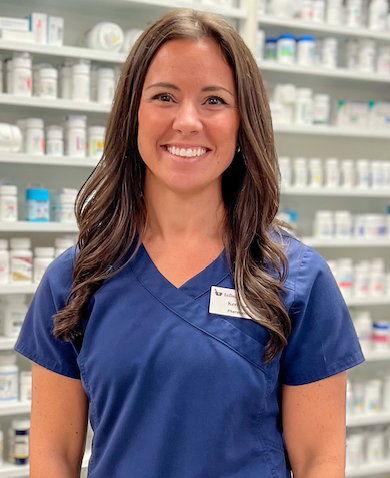 Keri Gibbs, PharmD
Keri was a small-town girl who followed her dreams! Shortly after graduating in 2005 from Smith County High School in Carthage, Tennessee, she began her undergraduate studies at Tennessee Tech University. In 2008, she was accepted into the inaugural pharmacy class at the prestigious Lipscomb University in Nashville, Tennessee and graduated with a PharmD degree in 2012. She began her pharmacy career following graduation with Rite Aid Pharmacy in Lafayette, Tennessee and joined the Infinity Pharmacy family in 2017.
Keri and her husband, Daniel, have three daughters and reside in Carthage, Tennessee. When she has free time, she enjoys working out as well as coaching the girls' basketball and softball teams with Daniel. Above all, she enjoys watching her daughters grow and spending time with her family.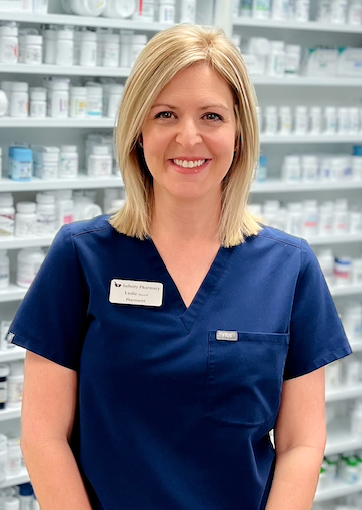 Leslie Cosgrove, PharmD
Originally from Celina, Tennessee, Leslie started out working as a pharmacy technician at her local town pharmacy at just 18 years old. After graduating from Celina High School, she began her undergraduate coursework at Tennessee Tech University. In 2008, she received her PharmD degree from Mercer University located in Atlanta, Georgia.
Leslie began her professional career as a pharmacist working for Rite Aid Pharmacy in Cookeville, Tennessee and stayed there until the store closed its doors in 2018. Shortly after Rite Aid's closing, we proudly welcomed her into the Infinity Pharmacy family.
In what little spare time she has, she enjoys spending it with her children and volunteering at their school.